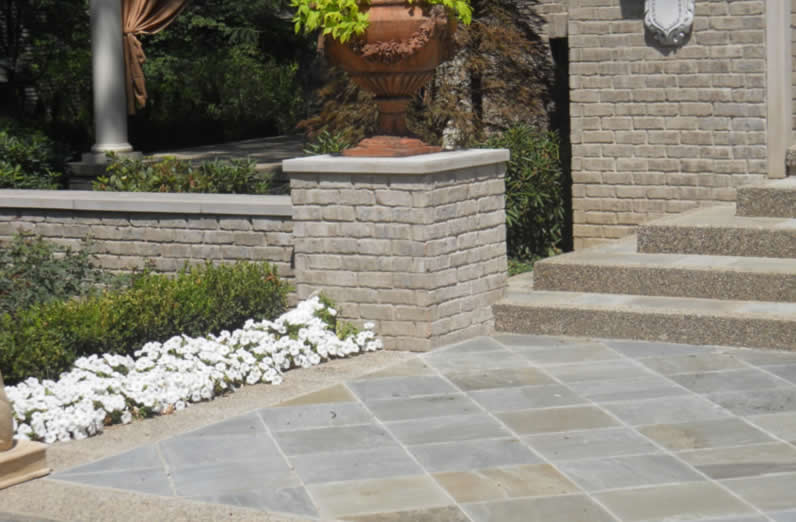 When it comes to your home, it's hard to know who to trust. After all, your home and landscape probably means a lot to you so it's important to choose trustworthy and reputable service providers when looking for professionals to help you maintain the home and landscape you have worked so hard to achieve. This holds especially true when it comes to maintaining your brick pavers. If you haven't thought about what you need to do in order to keep your brick pavers looking as good as new, now is a good time. By choosing an experienced Mount Clemens brick paver, you can rest assured knowing your pavers are being taken care of in the way that they should be. When choosing a brick paver maintenance professional, here are a few things you should look for.
1. Experience
This is probably one of the most important things you should consider when choosing a brick paver maintenance provider. By having years of experience to rely on, you can trust that a professional knows the ins and outs of caring for brick pavers. You wouldn't trust a new doctor to perform a procedure, so why would you trust an inexperienced professional to perform maintenance around your home?
2. The Methods They Use
One of the most important steps you can take to maintain the quality of your brick pavers is to make sure they are properly sealed. This will ensure moisture stays out of your brick pavers, which will lessen the risk of them cracking or becoming damaged. There are two primary methods used in sealing brick pavers: the roll on method and the spray on method. When looking for a Mount Clemens brick paver, be sure to use someone who employs the roll on method as it is much more effective in sealing brick pavers. While the spray on method may seem easier, it is also less effective in getting in all the nooks and crannies of your bricks. Not only that but it is also much more difficult to control where the sealant solution goes. If you have brick pavers that need sealing in or near your garden, the spray on method could be deadly to your plants and flowers.
3. Multiple Services Offered
A Mount Clemens brick paver specialist that offers multiple services typically means they can give you a professional opinion on your brick pavers as a whole and provide any in depth repair services you may need. When looking for your own service provider, make sure to choose a brick paving company that offers repair services as well as preventative maintenance services. If you do this, you won't need to worry about finding another specialist when the time comes to repair your brick pavers or replace a few damaged bricks.
Looking for a Mount Clemens Brick Paver?
These are just a few of the things you should look for when choosing a Mount Clemens brick paver. If you are in Metro Detroit, look no further than the team at PMS Diversified Construction.
Call: 1-800-BRICK-PAVERS Today!